More Than 18 Stable Diffusion Tutorial Videos Automatic1111 Web UI for PC and Shivam Google Colab even NMKD GUI - DreamBooth - Textual Inversion - Training - Model Injection - Custom Models - Txt2Img
#23
Dear Nitrosocke, thank you so much for your contributions.
SD is getting developed extremely fast pace with the help of the community. Therefore, I am trying my best to make tutorial videos and keep the people informed.
This is not an issue thread. I hope you let this thread stay. I reply back and answer pretty much all questions. Thank you.
==================================================================================
Here the list of videos to with the order to follow
All videos are very beginner friendly - not skipping any parts and covering pretty much everything
Playlist link on YouTube: Stable Diffusion Tutorials, Automatic1111 and Google Colab Guides, DreamBooth, Textual Inversion / Embedding, LoRA, AI Upscaling, Pix2Pix, Img2Img
1.) Automatic1111 Web UI - PC - Free
Easiest Way to Install & Run Stable Diffusion Web UI on PC by Using Open Source Automatic Installer

2.) Automatic1111 Web UI - PC - Free
How to use Stable Diffusion V2.1 and Different Models in the Web UI - SD 1.5 vs 2.1 vs Anything V3

3.) Automatic1111 Web UI - PC - Free
Zero To Hero Stable Diffusion DreamBooth Tutorial By Using Automatic1111 Web UI - Ultra Detailed

4.) Automatic1111 Web UI - PC - Free
DreamBooth Got Buffed - 22 January Update - Much Better Success Train Stable Diffusion Models Web UI

5.) Automatic1111 Web UI - PC - Free
How to Inject Your Trained Subject e.g. Your Face Into Any Custom Stable Diffusion Model By Web UI

6.) Automatic1111 Web UI - PC - Free
How To Do Stable Diffusion LORA Training By Using Web UI On Different Models - Tested SD 1.5, SD 2.1

7.) Automatic1111 Web UI - PC - Free
8 GB LoRA Training - Fix CUDA Version For DreamBooth and Textual Inversion Training By Automatic1111

8.) Automatic1111 Web UI - PC - Free
How To Do Stable Diffusion Textual Inversion (TI) / Text Embeddings By Automatic1111 Web UI Tutorial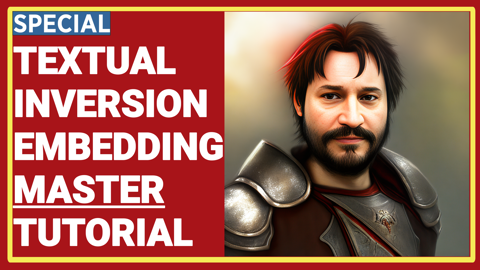 9.) Automatic1111 Web UI - PC - Free
How To Generate Stunning Epic Text By Stable Diffusion AI - No Photoshop - For Free - Depth-To-Image

10.) Python Code - Hugging Face Diffusers Script - PC - Free
How to Run and Convert Stable Diffusion Diffusers (.bin Weights) & Dreambooth Models to CKPT File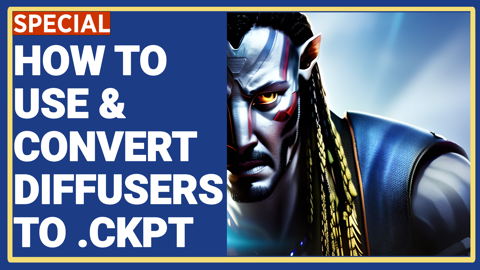 11.) NMKD Stable Diffusion GUI - Open Source - PC - Free
Forget Photoshop - How To Transform Images With Text Prompts using InstructPix2Pix Model in NMKD GUI

12.) Google Colab Free - Cloud - No PC Is Required
Transform Your Selfie into a Stunning AI Avatar with Stable Diffusion - Better than Lensa for Free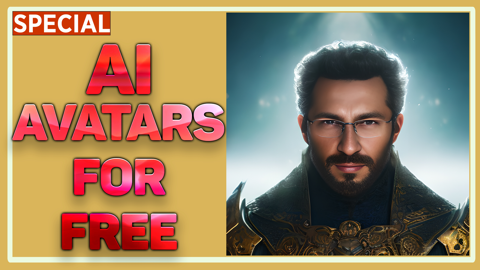 13.) Google Colab Free - Cloud - No PC Is Required
Stable Diffusion Google Colab, Continue, Directory, Transfer, Clone, Custom Models, CKPT SafeTensors

14.) Automatic1111 Web UI - PC - Free
Become A Stable Diffusion Prompt Master By Using DAAM - Attention Heatmap For Each Used Token - Word

15.) Python Script - Gradio Based - ControlNet - PC - Free
Transform Your Sketches into Masterpieces with Stable Diffusion ControlNet AI - How To Use Tutorial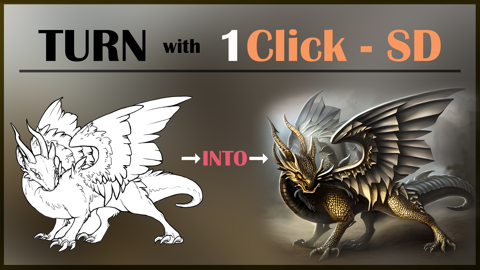 16.) Automatic1111 Web UI - PC - Free
Sketches into Epic Art with 1 Click: A Guide to Stable Diffusion ControlNet in Automatic1111 Web UI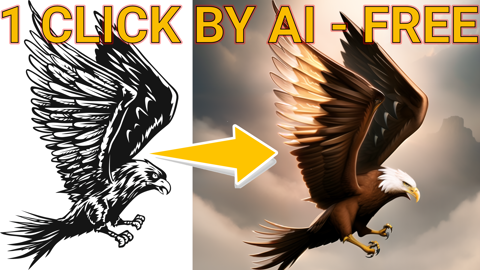 17.) RunPod - Automatic1111 Web UI - Cloud - Paid - No PC Is Required
Ultimate RunPod Tutorial For Stable Diffusion - Automatic1111 - Data Transfers, Extensions, CivitAI

18.) Automatic1111 Web UI - PC - Free
Fantastic New ControlNet OpenPose Editor Extension & Image Mixing - Stable Diffusion Web UI Tutorial